StuRadl - The Barbecue Bike
Read out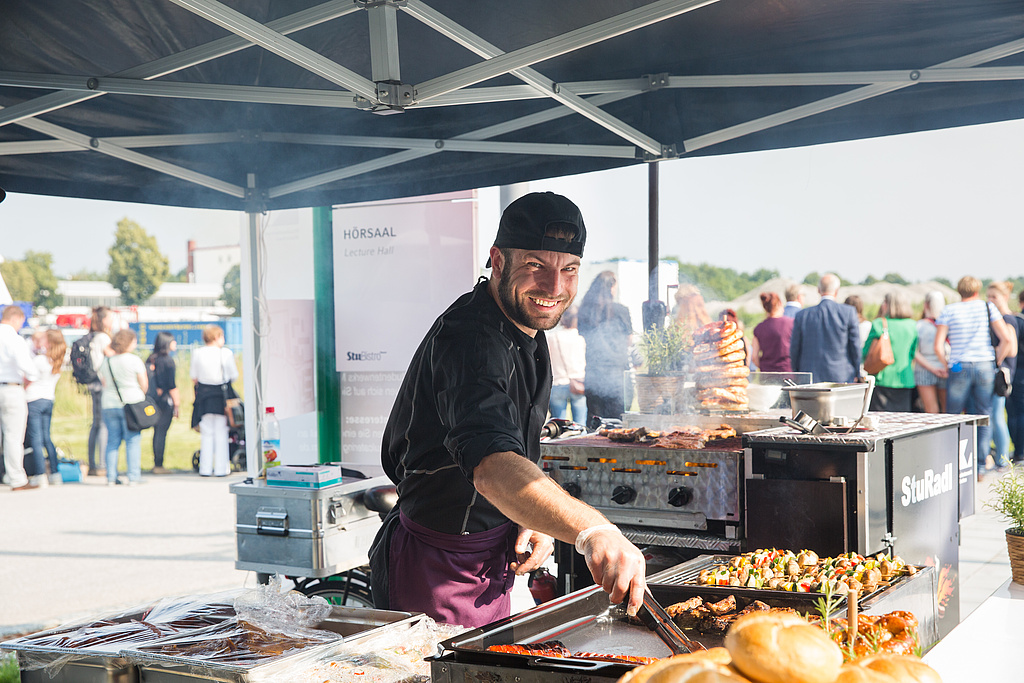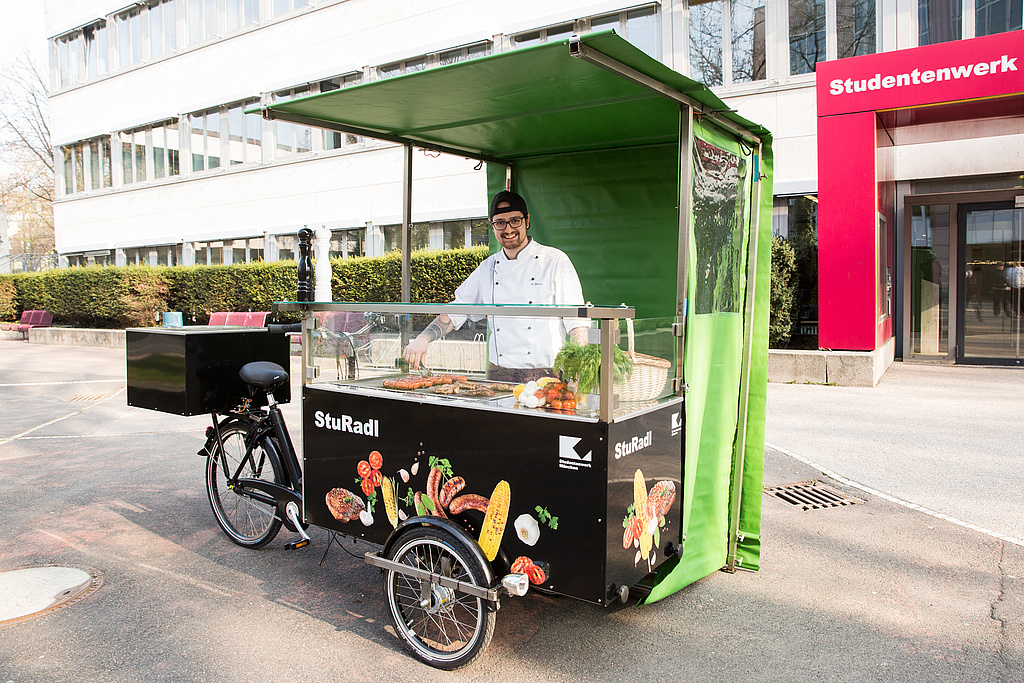 Our StuRadls are out and about again!
The exact dates for 2023 will be announced here!
Our Barbecue Bikes are once again touring through Munich and the surrounding area.
Try the various delicious grilled food, such as:
- grilled feta cheese with cherry tomatoes & crisp salad
- vegetable kebab with paprika dip
- Franconian bratwurst in a "Semmel" with braised onions
Thursdays is burger day
Up-to-date information can always be found here or on the German page. There can always be short-notice changes due to bad weather.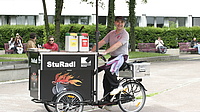 If requested, we also offer our Barbecue Bike Service at other university sites. For more information, please contact us at hochschulcatering@stwm.de