General Advice and Social Counselling
Read out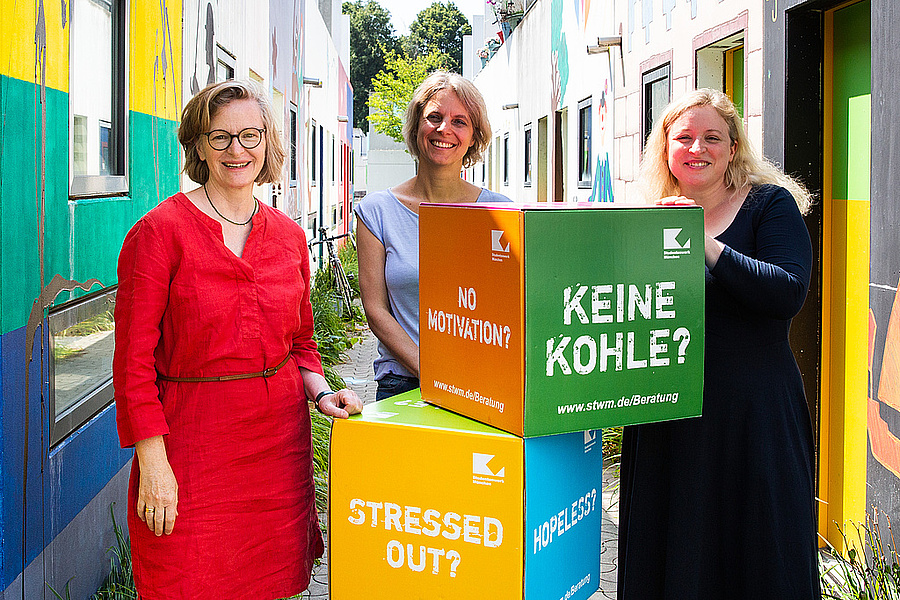 What we offer:
help with questions and problems concerning your studies
support in the case of difficulties in your everyday student life
advice on financing your studies and BAföG
information about support available when experiencing financial difficulties
tips for part-time jobs during your studies
information if you have questions about "Kindergeld" (child benefits) and child support
information if you have questions regarding social law during your studies (e.g. health insurance)
initial advice and orientation if you are interested in studying
help and advice in the case of conflicts (e.g. with your family, partner or roommates)
advice if you are having doubts about your course of studies or are considering to drop out
answers on questions about coming to an end in your studies and entering professional life
support while studying when faced with hard challenges in life (e.g. chronic illnesses or disabilities)
overview of other advisory and support services for students
online talks
We are still happy to offer our support on the phone, during our opening hours.
If you would like to arrange a face-to-face appointment, please give us a ring during our office and opening hours or send an email.
Please wear an FFP2 mask for face-to-face consultations. Should you be showing any symptoms of a cold, we ask you not to come by personally. In that case, we provide our counselling and advisory services via video call or on the phone.
We urgently ask you to cancel appointments should you not be able to keep them, so that we can hand them on to other students in need of our support!
Alternatively, it is also possible to have video call sessions – for which we also ask you to arrange an appointment up ahead.