Who takes care of our children?
Read out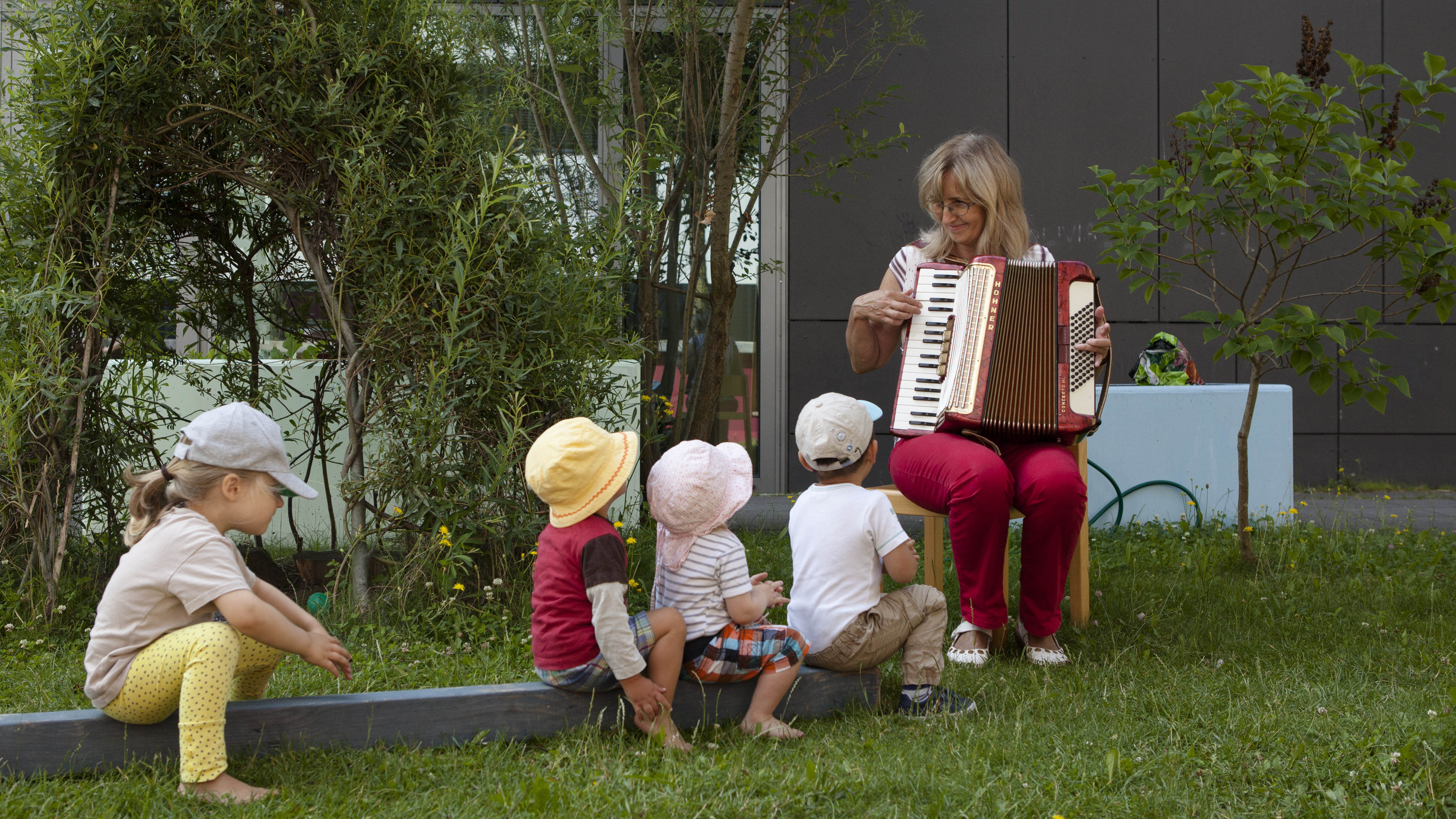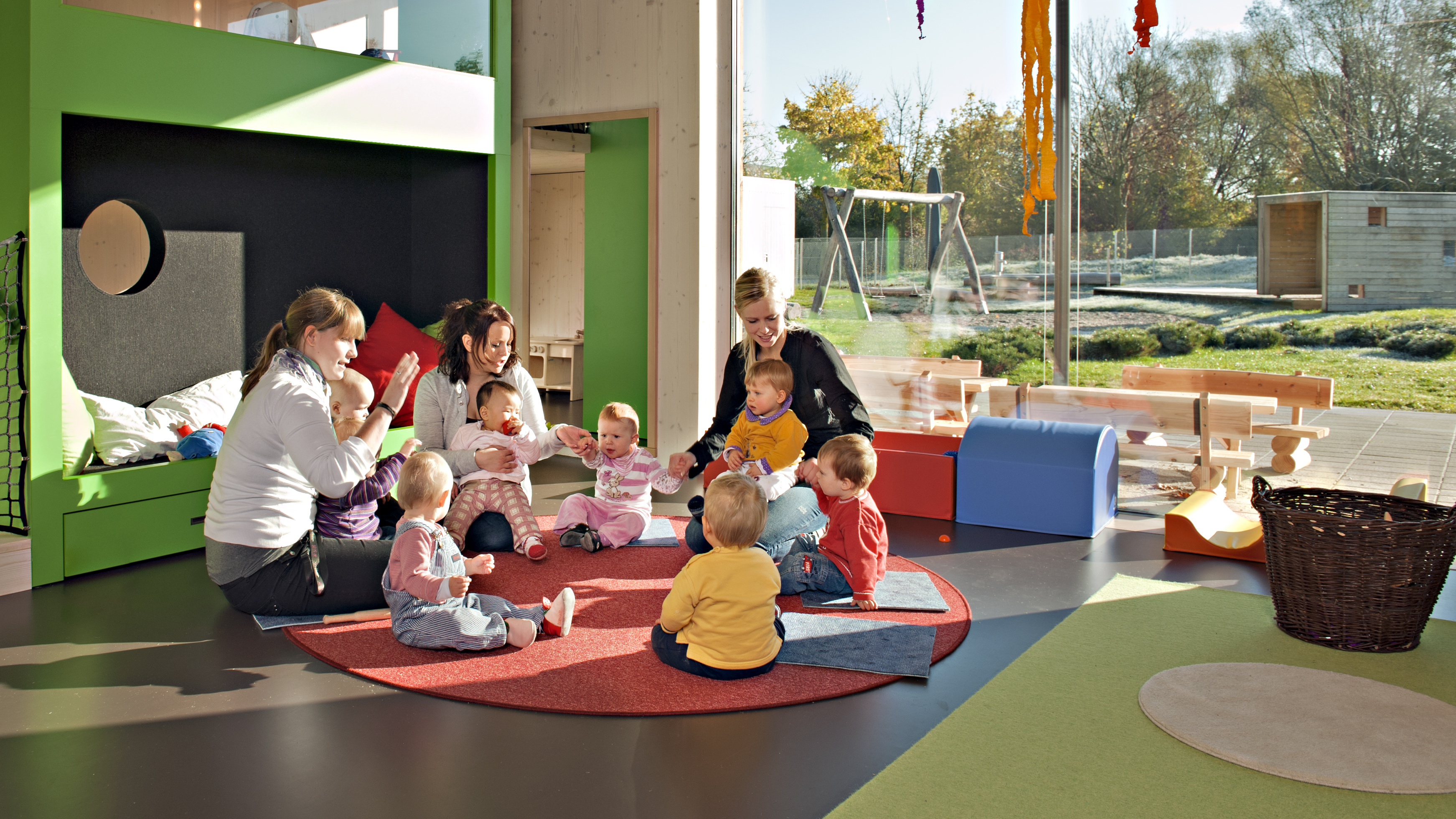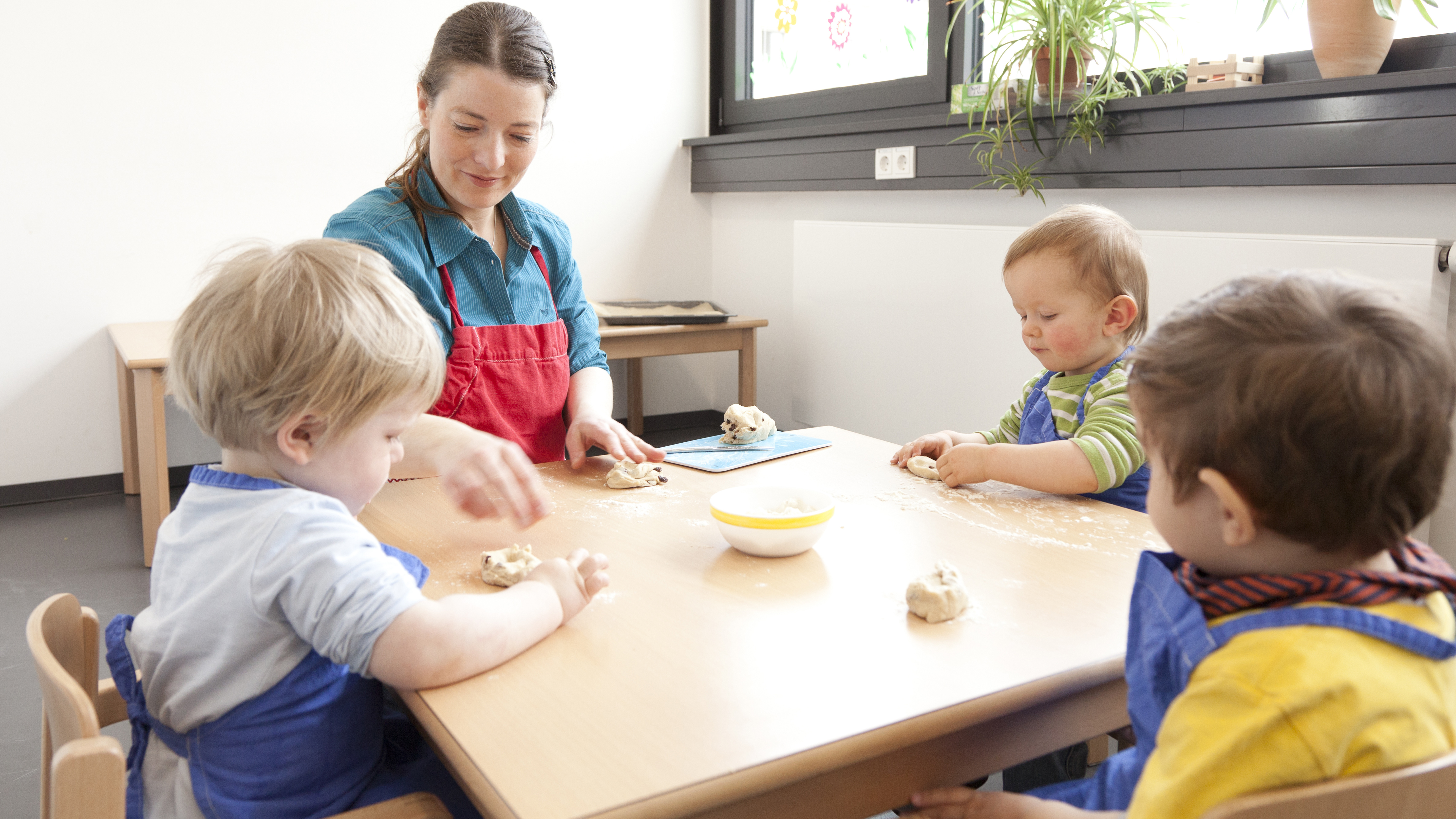 In all our childcare centres, the children are looked after by trained professionals, i.e. by childcare teachers and childcare assistants. For every group, there are at least two to three educational staff members who are trained regularly in team meetings and seminars. The teams are also supported by interns.
In order to guarantee high professional standards, internal team training sessions and supervisions take place on a regular basis. Additional concept days are also a possibility for the team to work intensively on their educational priorities.
In order to guide and introduce new and prospective employees, we hold regular introductory meetings that have an educational focus as well as intern meetings.
The extensive professional work of our teams as well as the educational focus of all our facilities is continuously supported and guided by the department's management.
In general, there can be a maximum of up to twelve children per crèche group and a maximum of up to 24 children per kindergarten group. Detailed information on the various facilities and their individual opening hours can be found in Our Facilities.