Hall of Residence Schwere-Reiter-Straße
Read out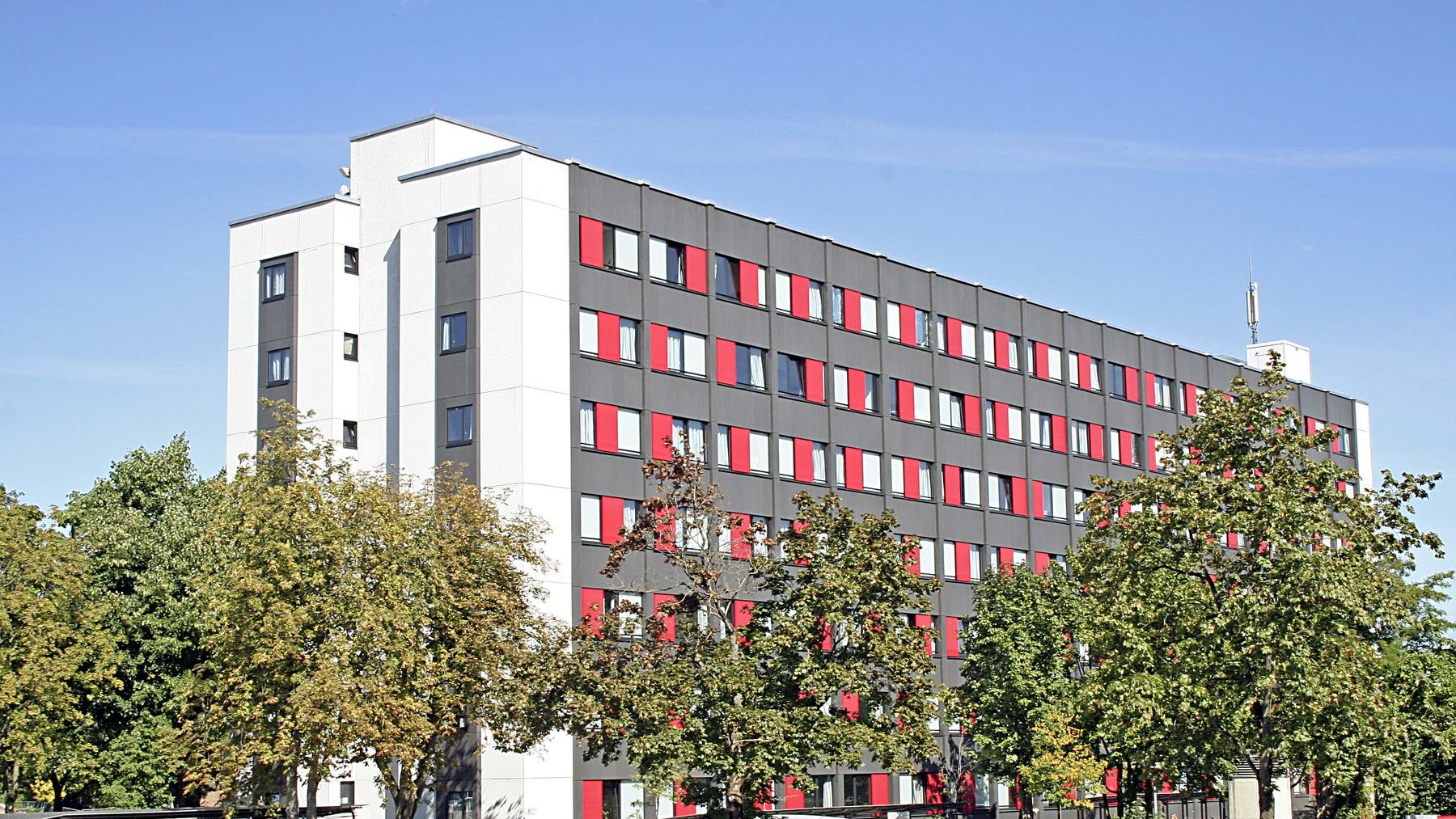 Attention! Construction work!
At the moment, there is construction work going on in these halls of residence. More information can be found here.
Hall of Residence Schwere-Reiter-Straße
Administrative Office: Agnes-/Adelheidstraße
Lissi-Kaeser-Strasse 8
80797 München
Aufzug vorhanden
Tram 12, Bus 53 Barbarastraße, U2 Hohenzollernplatz
The Studierendenwerk München Oberbayern bought and renovated the only building left standing on the grounds of the former Stetten Baracks, after all the others had been torn down, and thus created 245 modern rooms for students. Nothing about this building would make you think of the former barracks any more. Along with the hall of residence in the Chiemgaustraße, this is one of two buildings of military origin that now provides accommodation for students in Munich. The hall of residence is situated next to the new housing estate on the Ackermannbogen, in between the Olympic Park and Schwabing.
Communal Areas
Kitchens
Facilities
Shopping opportunities, post office, banks, pubs and restaurants nearby, further shops in the Ackermannbogen housing estate
Activities and Culture
Swimming pool (Nordbad), Olympic Park, central university sports grounds, Luitpoldpark, Schwabing scene, cinemas