Annual Report 2021
Read out
Click here to have a look at the complete 2021 Annual Report (in German).
We hope you enjoy reading our annual report and are always happy to receive feedback to: redaktion@stwm.de
Your Studierendenwerk München Oberbayern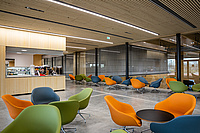 The StuBistroMensa as well as the StuLounge at the sports campus of the Technical University of Munich (TUM) opened their doors in November/December 2021.
The Studierendenwerk München Oberbayern has separate controlling bodies. Click here to get an overview of the members of the Board of Administrators and the Board of Representatives of the Studierendenwerk München Oberbayern.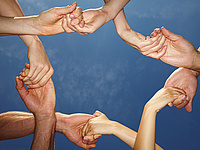 Thanks to the long-standing cooperation with our partners, we can provide special services to support our students. Get more information on:
Darlehenskasse Bayern (DAKA) >
Our latest press releases as well as the ones from the past couple of years can be found on our press pages. Click here >>
We provide information for our students on our social media channels on an almost daily basis regarding improvements, projects, events and news:
We have put together useful tips and answers to the most frequently asked questions of our students in our information brochures. Click here >>
Do you have any suggestions, feedback or questions?
We're always happy to be contacted. Please get in touch with: redaktion@stwm.de
Here you can leaf through our old annual reports.
You'd like to have a printed copy? Then please send an email to: uk@stwm.de