Reusable Cups
Read out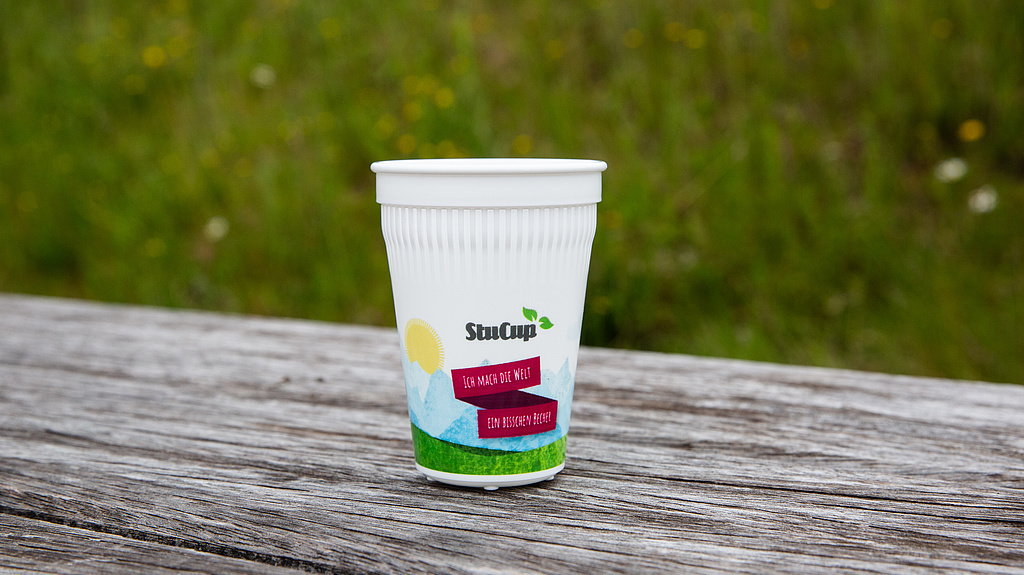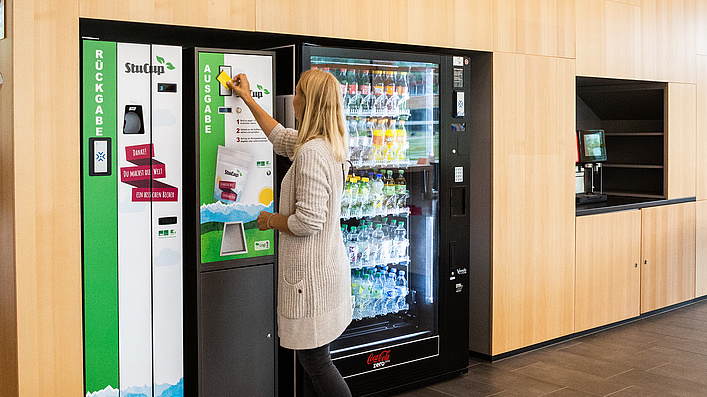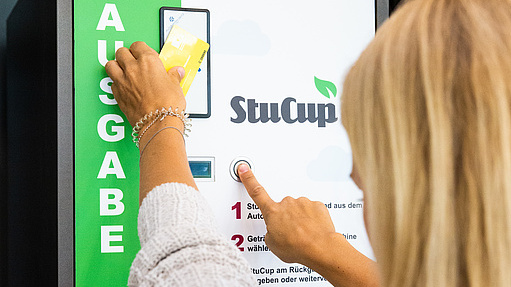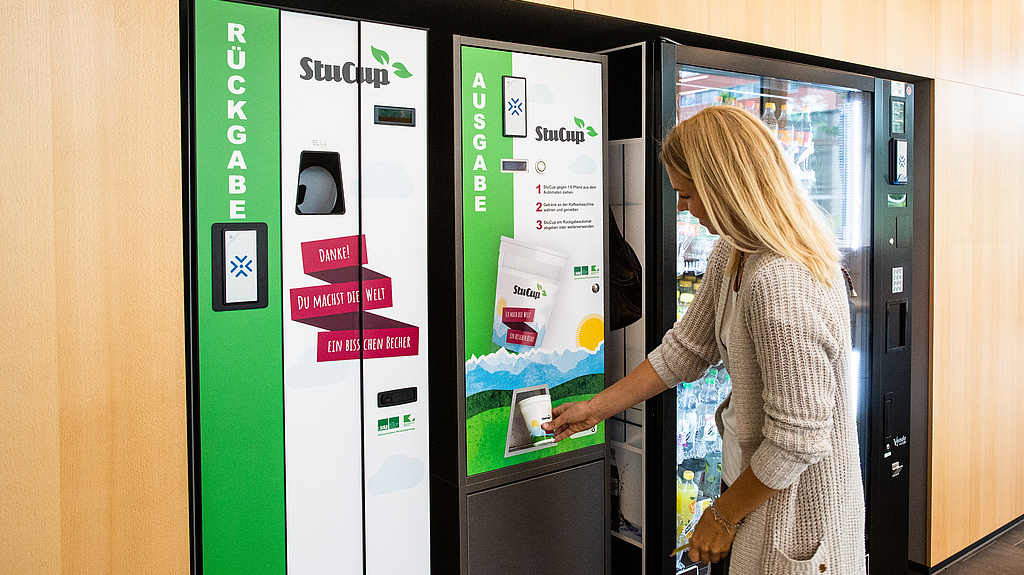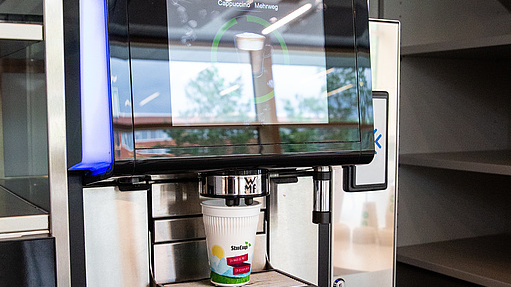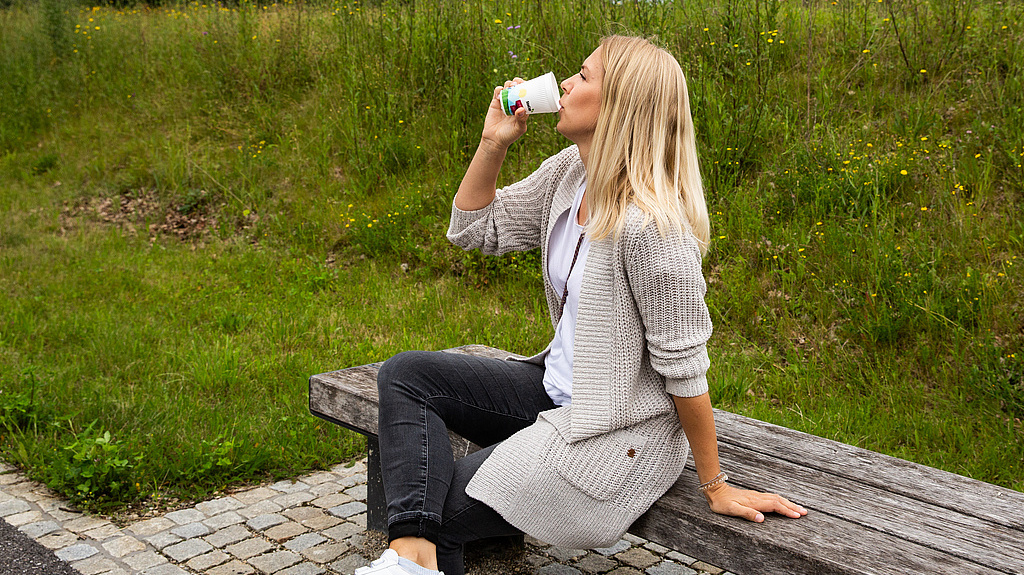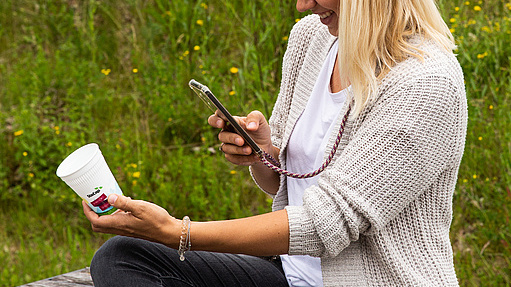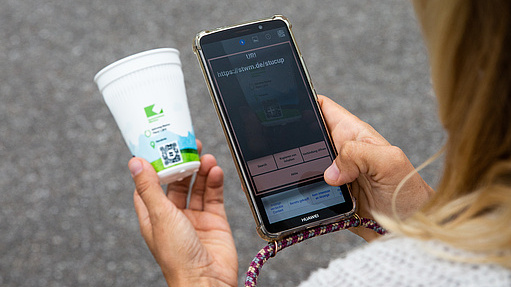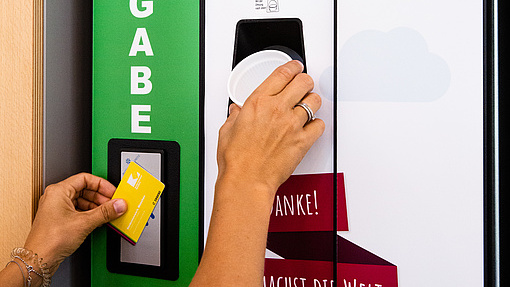 StuCup – the Studierendenwerk München Oberbayern's new deposit system for reusable cups for coffee to go. The system will at first be introduced in Martinsried.
It took quite some time to find a solution for getting rid of disposable cups. Because of the fact that most of the hot beverages are sold at the self-service coffee machines, none of the already established deposit systems could be used. We are very happy that, in the meantime, we have found a partner who is able to provide vending machines as well as return machines and the matching cups. In cooperation with the LMU and the Environmental Department of the Student Representation, we can now implement this project and start a test phase.
Where do I get a StuCup and where do I return it?
So far, StuCups have only been introduced at the test site Martinsried in the canteen, the StuBistroMensa and the StuLounge. You can hand them in at the return machines, which are located in the same gastronomic services.
Will disposable cups and china cups still be used?
There will no longer be any disposable cups at the test sites. China cups can still be used. And, you can also still use your own cup.
How do I pay the deposit?
You simply use your Legic Card or the LMUCard. The deposit is also returned via the cash-free payment system.
Why is there a test phase?
Introducing a system of reusable cups for vending machines involves considerable economic and organisational expenditures. For this reason, there is a test phase, which will show if the customers are going to accept and use our reusable cups.
What is going to happen after the test phase?
Should the test phase be a success (positive feedback from the customers and the staff), the first step will be to introduce the reusable cups permanently at the test sites. The StuCup service can then be extended gradually, with regard to the individual locations.
Is the coffee going to be more expensive?
What material are the StuCups made of?
The reusable StuCups are made up of polypropylene (PP). Cups made of this material are suitable for hot beverages, are dishwasher-proof, shatterproof, are neutral in taste and can be used for a long time.
Are plastic cups environmentally friendly?
An important feature of cups made of polypropylene (PP) is that they can be used for a very long time, which makes them very suitable for a system of reusable cups. Furthermore, polypropylene can be recycled very easily and, compared to other materials which could be used, requires less energy during production.
How often can a StuCup be used?
As applies to all reusable items, the more often they are used, the better for the environment. According to our supplier's information and experience, a StuCup can be used at least 500 times.
Why are there no lids?
First of all, this would require an additional system for a lid deposit, which would not provide an appropriate cost-benefit ratio during the test phase. Also, it is harder to clean lids, due to their structure, which makes them unsuitable for industrial cleaning. Besides, an environmental performance evaluation for disposable cups came to the result that the need for lids is very limited and, besides, that they cause additional environmental pollution. Once the test phase has been successfully completed and if our guests urgently need lids, we could offer them for sale. This would mean that our customers would use their own lids.
What happens to StuCups that are damaged and can no longer be used?
Damaged StuCups can be handed in at the return machines. Cups that can no longer be used are handed over to the manufacturer in order to be recycled.
Can I also pour hot water into a StuCup?
Yes, the cup is suitable for all cold and hot beverages.