Hall of Residence Studentenstadt Freimann
Read out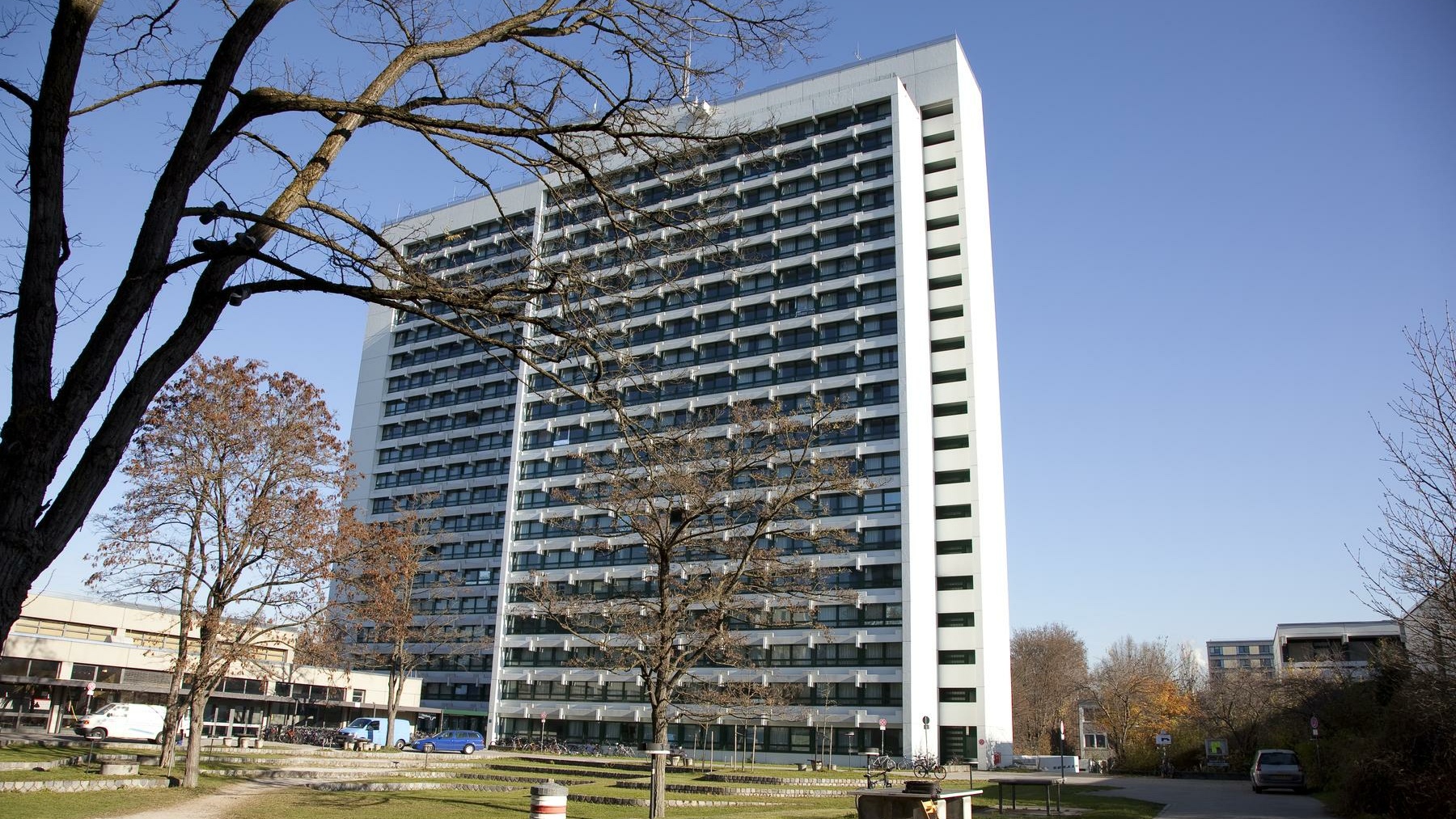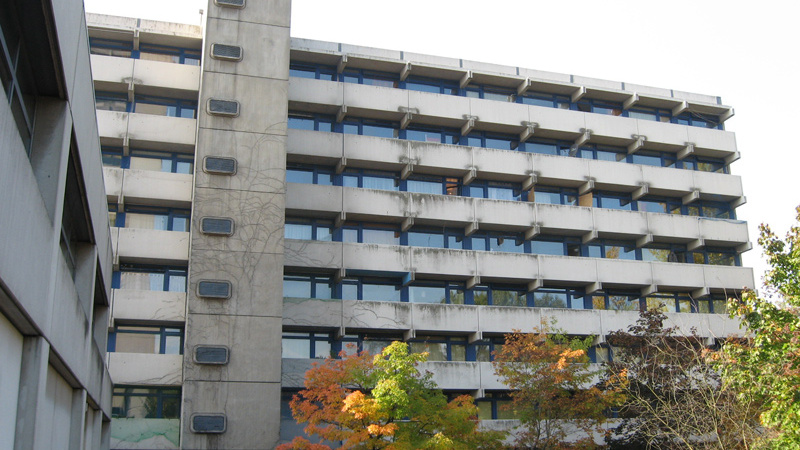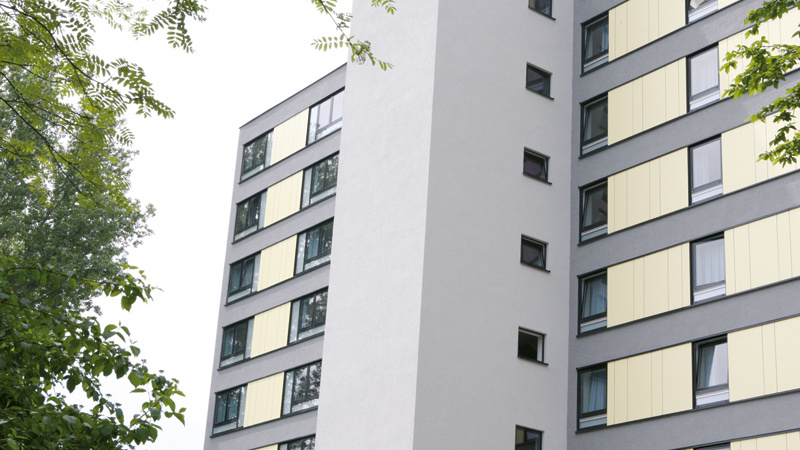 Attention! Construction work!
At the moment, there is construction work going on in these halls of residence. More information can be found here.
Hall of Residence Studentenstadt Freimann
Administrative Office: Studentenstadt
Christoph-Probst-Straße 10
80805 Munich
U6 Studentenstadt
Further information about the "micro compact homes" can be found here.
The majority of students living in the Studentenstadt Feimann, the largest student residential area in Germany, consider their surroundings to be ''a social and cultural experimentation ground''. This is particularly true for the ''Altstadt'' (built between 1961-1968), as this was where the student village was first established. There is no pressure to socialise, but communication is somewhat more difficult to avoid in the "Altstadt" than it is in the skyscrapers of the ''Neustadt'' (built 1970-1977). Both the "Altstadt" and the "Neustadt" are surrounded by green and offer fabulous opportunities to enjoy life outside in summer. A large amount of the administration in the Freimann village is done by the students themselves. There is a small shop that sells the most necessary items, student run pubs, and sports and social activities that are similarly organised by students. And not to be forgotten: Munichs highest beer garden in the Hanns-Seidel-Haus, and the annual theatre and music festival StuStaCulum. By renovating what was known as the "professors' houses" in December 2016, the Studentenstadt now also has what is called the "family houses". They include children's rooms and were created in order to support single parents and student families.
Communal Areas
Table tennis, library, cafè, laundry rooms
Facilities
Beverages house, "Brotladen"
Activities and Culture
Sports club, tennis courts, football pitches, close to English Garden, Lake Feringa, culture festival on-site, bar/club
Child Care
Crèche Bim-Bam-Bino
Christoph-Probst-Straße 10
Parking
Car parks above and below ground, parking on the side of the road. Bike racks in front of the houses, and in some cases cellar storage for bikes
Note
Underground (U6 Studentenstadt), bus station
Website